The OJCT is pleased to announce this season's U21 points champions.
The women's 2018-19 points champion is team Kiemele, representing the Elora Curling Club. Congratulations to skip Mackenzie Kiemele, vice Emma McKenzie, second Audrey Wallbank, lead Jessica Filipcic, and coach Glenn Paulley.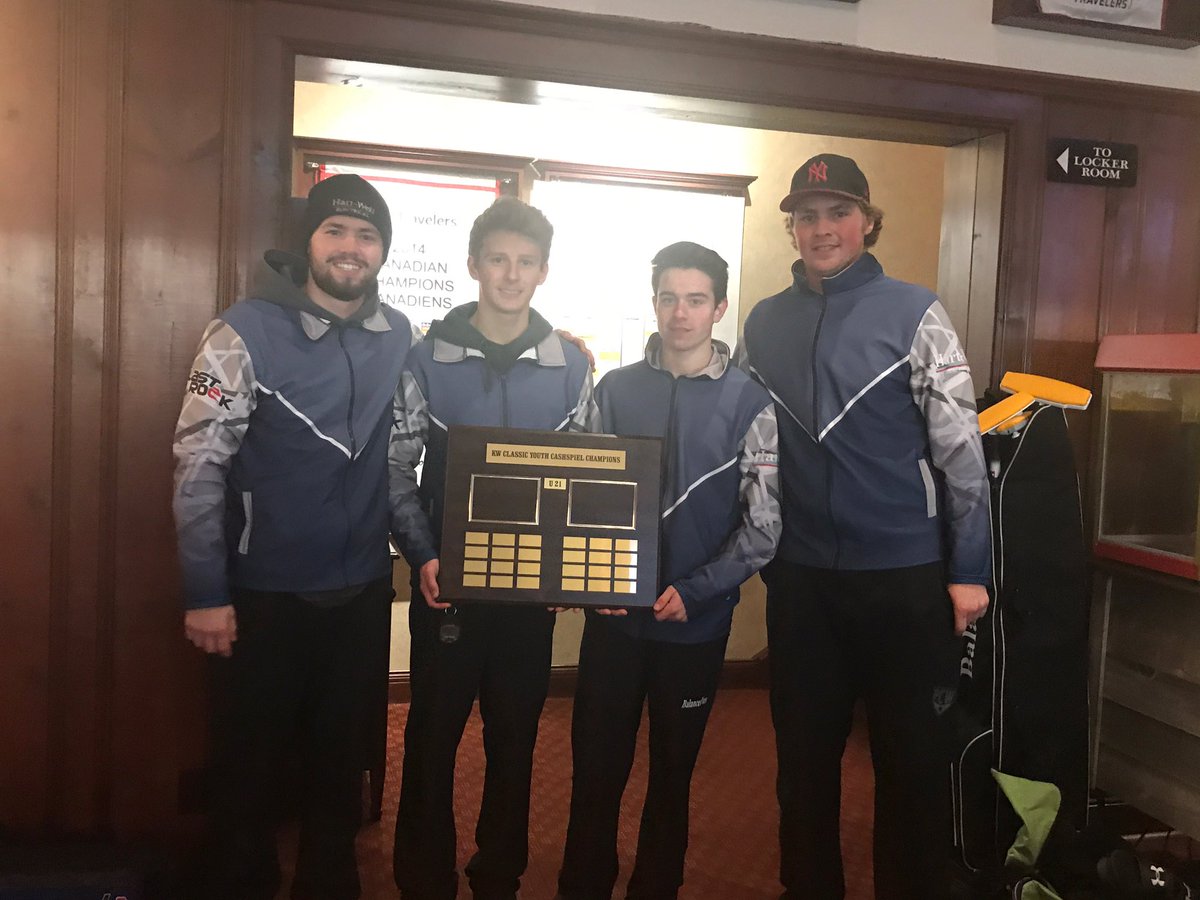 The men's 2018-19 points champion is team Hart, representing the Whitby Curling Club. Congratulations to skip Joey Hart, vice Scott Mitchell, second Nathan Steele, lead David Hart, and coaches Colin Mitchell and Richard Hart.
The final top 10's for 2018-19 were as follows:
U21 Women: 1. Kiemele, 2. Bernard, 3. Brunton, 4. Deschenes, 5. Warriner, 6. Kastrau, 7. Coburn, 8. Gray, 9. Steele, 10. Wallingford
U21 Men: 1. Hart, 2. Mooibroek, 3. Steep, 4. Massey, 5. Goodkey, 6. Inglis, 7. Fenech, 8. Rooney, 9. Sinnett, 10. Goves
Congratulations to all teams finishing in the top 10 for the 2018-19 season. The season champions will be recognized at the 2019 OJCT Championship Invitational, with the top 8 earning invitations.
The new U21 points season will start at the U21 Provincials, best of luck to all teams participating.